Cigarettes
You've found the best place to buy cigarettes in Arlington, VA. People have been enjoying cigarettes for centuries and smoking for even longer. As far back as 5000 BC, inhaling smoke served as a form of relaxation in the Americas. By the 9th century, the smoking of reeds and tubes had become common in Mexico and Central America. The cigarette as you and I know it first appeared in 1865, when a man called Washington Duke from North Carolina started selling his own rolled cigarettes to the public.
So what exactly are cigarettes and how do they work? Cigarettes are made out of finely cut pieces of tobacco leaves which are rolled in very thin paper. They work when one end is ignited and starts to smoulder. The smoke is then inhaled from the opposite end. Cigarettes have evolved over the years to such an extent that you can now find a wide variety of flavours and sizes, most of which you can find in our shop!

We Have the Lowest Prices on Cigarettes in Arlington
Price is important. Nobody likes to pay over the odds when they can find something cheaper elsewhere. Not only do we offer the best selection of cigarettes, we also offer the cheapest prices on cigarettes in Arlington. If you can't find the cigarette that you want for the cheapest price in our shop, it probably doesn't exist!
We Have the Best Selection of Cigarettes in Arlington
We are proud to stock only the finest brands of cigarettes to ensure a quality smoking experience. Looking for the perfect cigarette to enjoy on the patio at the end of a busy day or while enjoying an evening out with friends? We've got it. Perhaps you want to try something lighter than your typical daily smoke? Why not try a menthol flavored cigarette? We've got those too. And much more.
For those that prefer to roll their own cigarettes, we also have the best selection of rolling papers in Arlington, along with all of the rolling and smoking accessories you need for that perfect smoking experience.
What's your favorite cigarette brand?
No matter what brand of cigarette you're searching for, chances are we've got it! In fact, our customers tell us nearly every day that they've been unable to find the cigarettes that we carry anywhere else in the area. Here are just a few of the leading cigarette brands we stock: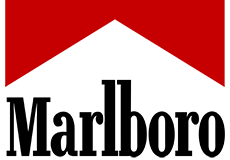 Marlboro
The most popular brand of cigarettes in the world with over 300 billion units sold in more than 180 countries. Marlboro cigarettes have been around since 1924 and are known for their distinctive flavors. Did you know? Marlboro has a long-standing association with motorsports, sponsoring a variety of racing teams since 1972.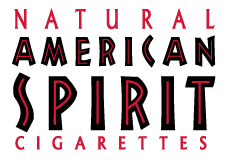 American Spirit
Well known for their color-coded filter cigarettes and the popular 'Perique Blend' cigarette, so named because it contains 10% perique tobacco. Did you know? Bill Drake, one of the co-founders of American Spirit, is also the author of 'The Cultivators Handbook of Natural Tobacco'.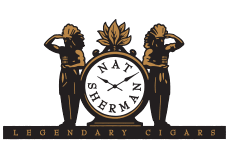 Nat Sherman
A long-standing luxury cigarette and cigar manufacturer founded in 1930 by Nat Sherman himself when he launched his first cigar in the 'Garment Center' of New York. Did you know? The company still operate a flagship store on 42nd Street in New York, known as 'The Townhouse'.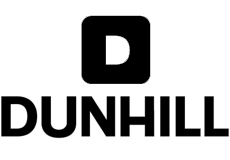 Dunhill
Dunhill cigarettes are a luxury brand manufactured by the British American Tobacco company. Did you know? Dunhill cigarettes were the favored brand of both Beatles legend John Lennon and gonzo journalist Hunter S. Thompson.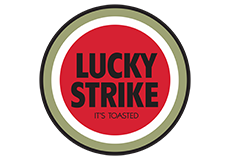 Lucky Strike
One of the world's most popular cigarette brands, Lucky Strikes were first sold during the 1930's and were the top-selling cigarettes in the United States at that time. Did you know? Jazz saxophonist Lucky Thompson loved the cigarettes so much, he named an album after them in 1964.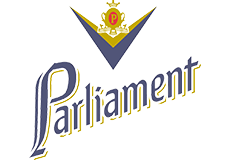 Parliament
First sold in 1931, Parliament are famous for their distinctive recessed paper filters. They remain the only mainstream cigarette to feature this type of filter. Did you know? Parliament advertised their cigarettes in the 1940's and 1950's using the slogan "Only the flavor touches your lips."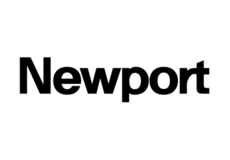 Newport
A brand of menthol cigarettes, originally introduced in 1957. Newport cigarettes are available in several varieties: Full Flavor, Medium (known as 'Blue' in the United States), and Lights (known as 'Gold' in the United States). Did you know? Newport cigarettes were originally named after the seaport of Newport, Rhode Island.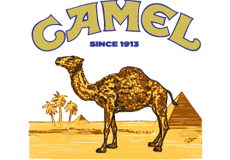 Camel
One of the world's oldest cigarette brands, Camel cigarettes are made from a blend of Turkish Tobacco and Virginia Tobacco. In over a century of existence, Camel have sold an amazing 4 trillion cigarettes. Did you know? The famous camel logo found on the packaging of Camel cigarettes is actually of the dromedary variety.
We also stock Maverick, Time, Winston and many more brands, including brands that are tougher to find! If you're unsure whether we carry you particular brand of cigarette, give us a call at (703) 769-0000 and ask. Chances are, we've got it! Come and visit us at the shop and we'll find your favorite brand or help you discover your perfect cigarette. We look forward to seeing you!